MARCO ISLAND VIOLENT CRIMES ATTORNEY
Violent crimes are among the most serious offenses in the eyes of the law. As a result, prosecution will rarely drop a case, opting instead to pursue a conviction to the fullest extent. A violent crime conviction carries severe penalties that will have a significant impact on your life well beyond any time served.
For this reason, if you are accused of having committed a violent crime on Marco Island, FL, it is imperative that you find a criminal defense attorney with an even stronger resolve and tenacity to uphold your rights, defend your case, and prove your innocence.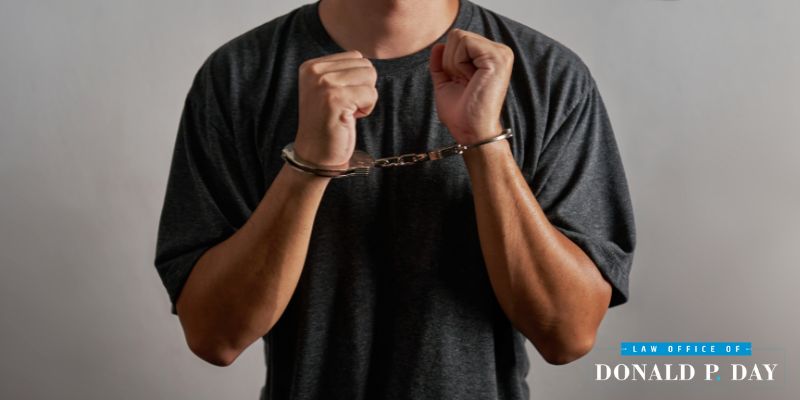 VIOLENT CRIMES REPRESENTATION IN MARCO ISLAND, FL
With several decades of combined experience, the team at the Law Office of Donald P. Day has been successfully defending Marco Island residents accused of committing violent crimes. Offering judgment-free representation and legal counsel, our firm understands how misunderstandings, misrepresentations, and misinterpretations all play a crucial role in hindering justice.
If you were in the wrong place at the wrong time or are otherwise being held accountable for circumstances with which you had nothing to do, trust our team to hear your story and prepare the most appropriate defense.
WHAT CONSTITUTES A VIOLENT CRIME IN FLORIDA?
Florida law categorically considers an offense a violent crime if the act involved an element of force. The force present in the case could have been used, or it could have been merely attempted or threatened. Additionally, the use of force could either have been the primary end of the offense, as in the case of assault or murder, or it could have been a means to the end, such as in robbery. Lastly, the force does not have to have been necessary for the offense to be carried out in order for its presence to upgrade an act to a violent crime.
The following, though not exhaustive, is a list of common violent crimes:
Threatening someone with or attempting to use force that reasonably leads a victim to fear imminent harm is considered assault. This includes sexual assault and does not necessarily include physical contact or require that harm occur. Aggravated assault includes the use of a deadly weapon.
When an intentional act of assault involves physical contact, the offense becomes battery. Battery can range from minor physical altercations to more serious forms of violence. Aggravated battery includes the use of a deadly weapon, battery against a disabled person, or serious bodily harm.
This serious offense involves the intentional killing of another person and requires forethought and malice.
This offense involves the unintentional killing of another person without forethought or malice and is usually the result of negligence. This is a violent crime when the act committed that led to the manslaughter involved force.
Where theft involves intentionally taking another person's property, the offense becomes a robbery when force is present, either through threat, attempt, or its use. Because force is present in a robbery, this offense is considered a violent crime, regardless of whether the force contributed to the success of the theft.
HOW CAN A VIOLENT CRIMES ATTORNEY HELP?
Convictions for a violent crime carry heavy penalties and can severely impact your life. If you've been accused of a violent crime, you can protect your rights and your future during and leading up to the trial. Don't let a court place an unjust and unfair charge on you. Instead, let a qualified and skilled criminal defense attorney fight your case on your behalf. The right Marco Island attorney will be able to provide:
Experience in the legal system and violent case law
Evaluation of your case's particular details
Evidence investigation and appraisal
Examination of witness testimony
Effective negotiation with the prosecution
Exploration of alternative sentences and options
Emotional support and guidance throughout the case
FAQS About Marco Island, FL Violent Crimes Laws
HOW MUCH DOES A CRIMINAL LAWYER COST IN FLORIDA?
A Florida criminal lawyer will charge fees commiserate with their experience and the details of the case. For misdemeanors, an experienced criminal defense lawyer will charge between $1,500 – $3,000. For felony cases, however, a skilled and experienced attorney will charge between $5,000 – $10,000. Anything less, and it is likely the lawyer does not yet have relevant experience. It is important when defending criminal charges that you reach out to a qualified attorney with proven experience.
WHAT IS CONSIDERED A VIOLENT CRIME IN THE STATE OF FLORIDA?
In the state of Florida, an offense is a violent crime if it is a felony that includes an element of force, either through the use of, attempted use of, or the threat of force against another person. An offense could be considered a violent crime in cases where violence was present, even if it was not necessary to commit the originally intended offense. For example, discharging a weapon during a theft upgrades the offense to a violent crime.
WHAT IS A FIRST-TIME FELONY OFFENDER IN FLORIDA?
In Florida, a first-time felony offender is an individual who has never been previously convicted of a felony crime. The court tends to be more lenient towards first-time offenders in order to rehabilitate and avoid repeat or subsequent offenses. However, as sentencing is dependent on the circumstances of each case, violent crimes may not receive the same mercy from the court as other offenses.
WHAT ARE THE FOUR MAJOR CATEGORIES OF VIOLENT CRIME?
Offenses that involve force or the threat of force are defined as violent crimes. Violent crime is composed of four major categories: murder, rape, robbery, and aggravated assault. Violence can be involved in a crime by either being a means to the end, such as in robbery or rape, where the violence aids in committing the crime, or by being the objective or end of the crime itself, as in aggravated assault, murder, or non-negligent manslaughter.
SPEAK WITH A VIOLENT CRIMES DEFENSE ATTORNEY TODAY
If you are facing charges for a violent crime or any other criminal defense case, our team at the Law Office of Donald P. Day is ready to schedule a consultation with you. We can provide the necessary defense to protect your rights and secure your future. To begin your defense, contact our office as soon as possible.