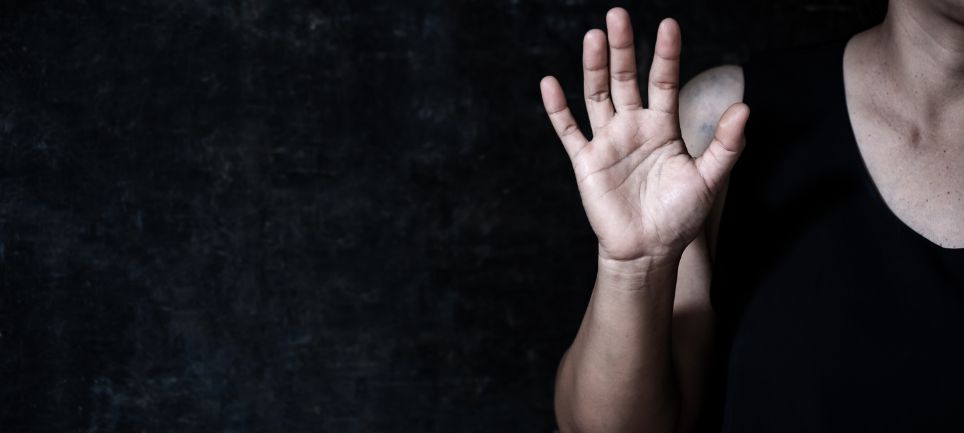 MARCO ISLAND DOMESTIC VIOLENCE DEFENSE ATTORNEY
TRIAL EXPERIENCE MATTERS
Domestic violence charges are very serious, and a conviction could have a lasting impact on your life, employment opportunities, and reputation. They can also result in jail time or restraining orders, both of which prevent you from contact with those you love, such as your spouse, child, or other family. For this reason, it is imperative that anyone accused of domestic violence speak with a skilled and qualified criminal defense attorney as soon as possible.
YOUR MARCO ISLAND DOMESTIC VIOLENCE DEFENSE ATTORNEY
Timing is crucial in criminal cases. Consulting as early as you can with an experienced domestic violence attorney, like those at the Law Office of Donald P. Day, offers the greatest opportunity to gather the appropriate evidence required to build a strong defense. Our skilled lawyers work tirelessly to fight on your behalf for the most favorable outcome possible. Our law office has handled a wide range of domestic violence cases involving both misdemeanor and felony crimes throughout Marco Island and its surrounding area.
If you've been accused of a domestic violence offense, don't hesitate to contact a member of our team. We have the skills and experience necessary to help you defend your rights and keep those you love secure.
WHAT IS FLORIDA DOMESTIC VIOLENCE LAW?
Under Florida law, domestic violence refers to any act in which a family or household member threatens, attempts to cause, or inflicts physical harm against another member of their household or family. This includes crimes such as:
Assault: This involves causing or intending to cause a reasonable fear of impending harm. Aggravated assault involves such a threat with anything that could be construed as a weapon. Sexual assault occurs when a threat is made regarding or in an effort to engage in a sexual act.
Battery: This involves harming another person through physical contact or injury. Aggravated battery involves harm with a weapon, and sexual battery includes any non-consensual sexual contact.
Stalking: This involves unwanted following or other related harassment or threats. This includes cases where a weapon is used.
Kidnapping: This involves any of the above crimes while attempting to abduct, confine, or hold a person against their will. For a crime to be considered kidnapping, a nefarious motive must also be proven, such as demanding a ransom or other gain.
These crimes are considered domestic violence when committed by or against a family member or someone within the household. This can include:
Partners: This includes spouses, former spouses, and individuals who are or were in a dating or romantic relationship, whether living together or not.
Parents: This includes individuals who have a child, whether or not they are currently or have ever been married to or lived with the other parent.
Relatives: This includes individuals who are related by blood, those who are related through the marriage of another family member, and those who are or have resided together as a part of the family.
WHY YOU NEED A CRIMINAL DEFENSE LAWYER RIGHT AWAY
It is essential in a case involving domestic violence for an attorney to review the evidence and begin interviewing witnesses as soon as possible. Waiting to speak with a criminal defense lawyer increases the risk that crucial evidence will disappear or that witnesses will forget valuable details regarding the case.
Additionally, if a restraining order is issued against the accused, the outcome of the subsequent hearing can have an impact on factors such as child custody, immigration status, and other legal rights.
FAQS About Marco Island, FL Domestic Violence Defense Laws
How Much Does a Criminal Defense Lawyer Cost in Florida?
The cost of hiring a Florida criminal defense lawyer can vary widely depending on the experience level of the attorney, the complexity of the case, and the specifics of the charges. The cost will generally fall between $3,500 and $15,000 for domestic violence cases. The cost of not hiring a skilled attorney should also be considered, as a conviction can carry significant penalties, including jail time, heavy fines, and other losses.
What Are the Statistics for Domestic Violence in Florida?
Over 100,000 domestic violence crimes were reported to law enforcement in Florida in 2020. Nearly two-thirds of those crimes reported led to arrests. The vast majority of domestic violence cases involved simple assault charges. This means that roughly 80% of the domestic violence charges throughout Florida consisted of a verbal or physical threat or intent to do harm to another without any physical contact or injury occurring.
What Is the Average Retainer Fee in Florida?
The average retainer fee in Florida to hire a criminal defense lawyer is between $2,000 and $5,000. Those who charge on the higher end of the average generally have a greater degree of experience working with domestic violence cases. For several reasons, these are the lawyers you should consider hiring. The upfront cost of securing the services of a lawyer is largely based on demand for that lawyer, indicating a higher trust in their experience.
What Should I Look for in a Criminal Defense Lawyer?
Trial experience is among the most important considerations when looking for a criminal defense lawyer. Domestic violence accusations are serious, and the consequences resulting from a charge can have a significant impact on your life. For this reason, you need an attorney who not only has the knowledge to handle criminal defense but has specific experience defending domestic violence charges in court. Look for a criminal defense lawyer with a proven record of successful cases.
FIND YOUR DOMESTIC VIOLENCE DEFENSE REPRESENTATION
The severity of a potential conviction for a domestic violence offense means that your first step in handling your case is to secure the help of a qualified criminal defense attorney to begin fighting on your behalf. With the proper evidence gathered, your attorney can work to reduce or eliminate your charges. However, it is important that you not wait to begin this process. Contact a member of our team at the Law Office of Donald P. Day for a consultation today and begin the process of keeping those you love secure.