MARCO ISLAND SEX CRIME ATTORNEY
Florida is home to some of the harshest penalties in the nation for those charged with sex crimes. Individuals charged with a sex crime face prison time, fines, strict probation, and a long time of being registered as a sex offender, which can limit the ability to find suitable employment, adequate housing, education, and experiences. Unfortunately, accusations alone can severely impact relationships, as well.
However, people who are facing criminal charges on Marco Island, FL for a sex crime have hope. A qualified and experienced sex crime attorney can fight for you and defend your case. For the strongest chance of minimizing the damage potentially caused by a sex crime accusation, take immediate action to begin your defense and partner with a skilled Marco Island attorney.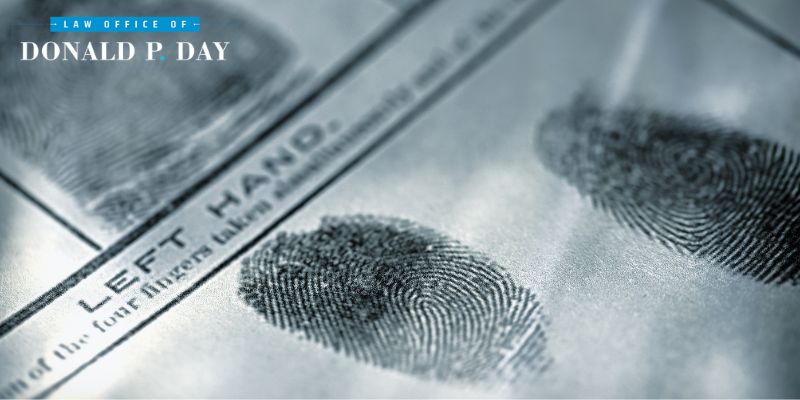 SEX CRIME REPRESENTATION IN MARCO ISLAND, FL
When it comes to criminal defense, the team at the Law Office of Donald P. Day understands that every story is two-sided. Offering compassionate and judgment-free legal counsel, our attorneys can use their decades of experience and passion to fight tirelessly for you and your rights, helping to secure the greatest possible outcome in your case.
WHAT IS A SEX CRIME IN FLORIDA?
Sex crimes cover a wide range of offenses in Florida. An offense is considered a sex crime if it involves sexual contact or behavior that is non-consensual, unlawful, and aims to sexually gratify the offender. Due to the Florida age of consent, any sexual act engaged in with a minor that is 15 years or younger will automatically be considered non-consensual.
Depending on the circumstances, sex crimes can either be charged as a misdemeanor or a felony in Florida.
WHEN IS A SEX CRIME A MISDEMEANOR?
There are a few offenses that, while still unlawful, are comparatively less severe than other sex crimes. They include, but are not limited to:
Violating a restraining order. If the restraining order issued was originally related to a sex crime, violating it constitutes a sex crime misdemeanor.
Indecent exposure. Exposing one's genitals publicly in a lewd or vulgar manner is a misdemeanor.
Unlawful sexual activity with certain minors. When the offender is less than 24 years old and the minor is 16 or 17 years of age, engaging in sexual activity is legally considered a misdemeanor.
Lewd or lascivious conduct. In Florida, lewd and lascivious conduct encompasses any activity that is inappropriate or sexually explicit, especially when involving a minor, that others find offensive, indecent, or socially unacceptable. When it involves a minor aged 16 or 17, it is a misdemeanor.
WHEN IS A SEX CRIME A FELONY?
Most unlawful, sexually gratifying behavior is a felony in the state of Florida. They include, but are not limited to, the following acts:
Aggravated stalking
Sexual assault
Sexual battery (rape)
Lewd or lascivious conduct involving a minor under 16
Online solicitation of a minor
Child pornography
Human trafficking
Prostitution
WHAT ARE POSSIBLE DEFENSES FOR SEX CRIMES?
Whatever the details of your particular case, there is always a defense to be made against any charges you may be facing. Generally, while not applicable in every situation, the following are the most common defenses that have been successful in having sex crime charges dismissed:
If you and your attorney can demonstrate that any act or behavior in question was consensual, you can have the case dismissed since no crime was committed. This only applies in cases that do not include a minor, as the legal age of consent in Florida is 18.
Insufficient evidence. It is the responsibility of the prosecution to prove guilt. If there is incomplete or insufficient evidence provided, your attorney could ensure your name is cleared.
DNA sample. If your DNA does not match the evidence provided, this may be enough to demonstrate your innocence.
Revenge accusation. Unfortunately, it is quite common for individuals to make false accusations, which presents a case that can be more difficult to prove. However, it is possible to demonstrate that the accusation is motivated by revenge.
FAQS About Marco Island Sex Crime Laws
WHAT IS THE LAW FOR SEX CRIMES IN FLORIDA?
Any non-consensual and unlawful contact or behavior that results in sexual gratification for the offender is considered a sex offense. The statutes in Florida define offenses and penalties for all sex crimes ranging, for example, from indecent exposure to statutory rape. Generally, the nature of the act, the presence of aggravating factors, prior convictions, and the type of victim are all key components that will affect the determination of penalties if convicted.
IS FLORIDA HARD ON SEX OFFENDERS?
Yes, Florida is very hard on sex offenders. In fact, the sex offender laws in Florida are among the strictest in the country. A convicted sex offender's information is made public, imposing challenges to their ability to gain employment, find housing, and live a normal life. Florida imposes strict limits to their freedoms and requires individuals to complete registration forms two to four times a year. Florida even requires sex offenders from out of the state to complete registration.
HOW CAN YOU GET OFF THE SEX OFFENDER REGISTRY IN FLORIDA?
Under Florida law, you can apply to get off the sex offender registry after 25 years. This length of time begins once your sentence has ended, including jail time, probation, or parole requirements. Once 25 years from the completion of these requirements has elapsed, you are eligible, provided you have not committed any further felonies or misdemeanors since your release, the original offense was not severe, and you are registered as a sex offender and not a sexual predator.
WHAT IS THE AVERAGE SENTENCE FOR A SEX OFFENDER IN FLORIDA?
In Florida, the average sentence for a sex offender is usually between 6 to 36 months. While there are many factors that impact the length of a sentence for individuals convicted of a sex crime, such as the severity of the offense, prior convictions, and the presence of aggravating factors, Florida's use of minimum statutory sentences is the biggest contributor to this average. In addition to jail time, probation is also included as a penalty for most sex crimes.
YOUR MARCO ISLAND SEX CRIME LAWYER
If you are facing sex crime charges, there is still hope. The attorneys at the Law Office of Donald P. Day can fight tenaciously for your rights. Let our team work to reduce your charges to the fullest extent possible. Whatever the details of your particular case, contact our office and speak with our attorneys today.