Naples And Fort Myers Criminal Defense Attorneys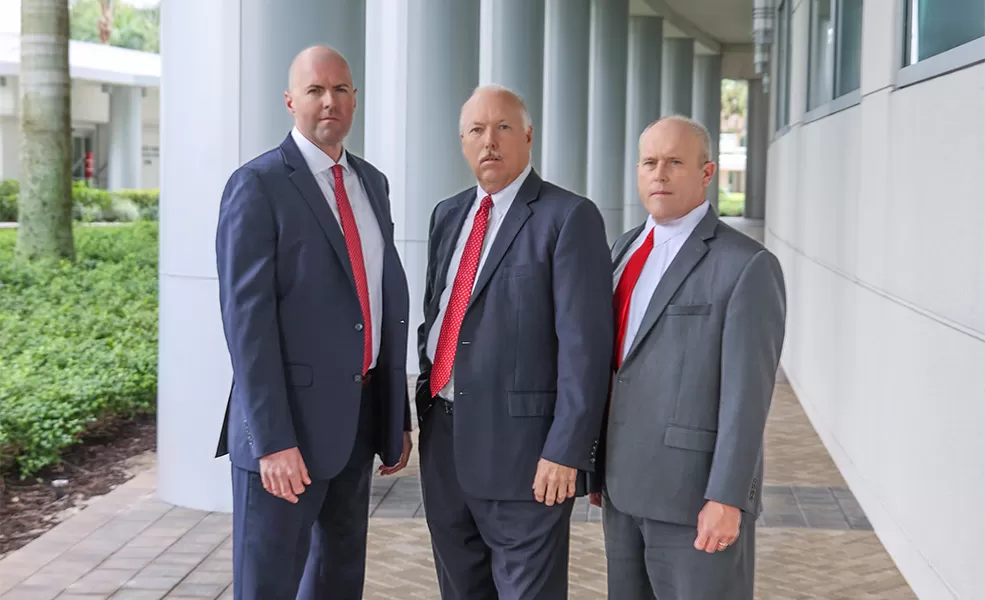 Mr. Day received his Bachelor's Degree from the University of Florida and his law degree from Nova University. He has been practicing law for over 25 years; handling complex criminal cases in State and Federal Courts throughout Florida. Additionally, he has handled Criminal Appeals at the State level and before the United States Supreme Court. He is admitted to practice in all Florida Courts, the Federal Middle District Court, the Eleventh Circuit Court of Appeals, and the United States Supreme Court. Further, Mr. Day has handled Personal Injury cases involving death and serious personal injury.
He was formerly a Prosecutor with both the Broward and Collier County State Attorney's Office before going into private practice. Mr. Day has handled many serious auto crash cases as a Prosecutor, Criminal Defense Lawyer, and Personal Injury Lawyer.
Mr. Gorman has extensive legal experience in both Florida and Illinois, handling many complex criminal and civil cases. Mr. Gorman received his Bachelor's Degree from Southern Illinois University and his Juris Doctorate from The John Marshall Law School in Chicago, Illinois.
Mr. Gorman worked as a Prosecutor in Will County, Illinois and focused on DUI's, traffic crimes, Misdemeanors and ordinance violations. Mr. Gorman also worked as a Certified Legal Intern at the Will County Public Defender's Office during law school, representing clients in all aspects of Misdemeanor crimes.
Most recently, he served as an Assistant State Attorney for the 20th Judicial Circuit in Collier County. There he represented the citizens of the State of Florida and successfully prosecuted thousands of criminal cases with a heavy emphasis on DUI.
Michael (Mike) Hopkins is known for the high quality of criminal defense work, whether serious felonies or DUI defense. This is reflected in his being named to Naples Illustrated's "Top Lawyers" list for multiple years, as selected by fellow attorneys.
Mike began his legal career as a Florida prosecutor where he gained invaluable courtroom experience. He then spent over a decade working alongside longtime Naples criminal defense attorney Jerry Berry defending some of Southwest Florida's most high profile criminal cases. Mike joined the Law Offices of Donald Day in 2022.